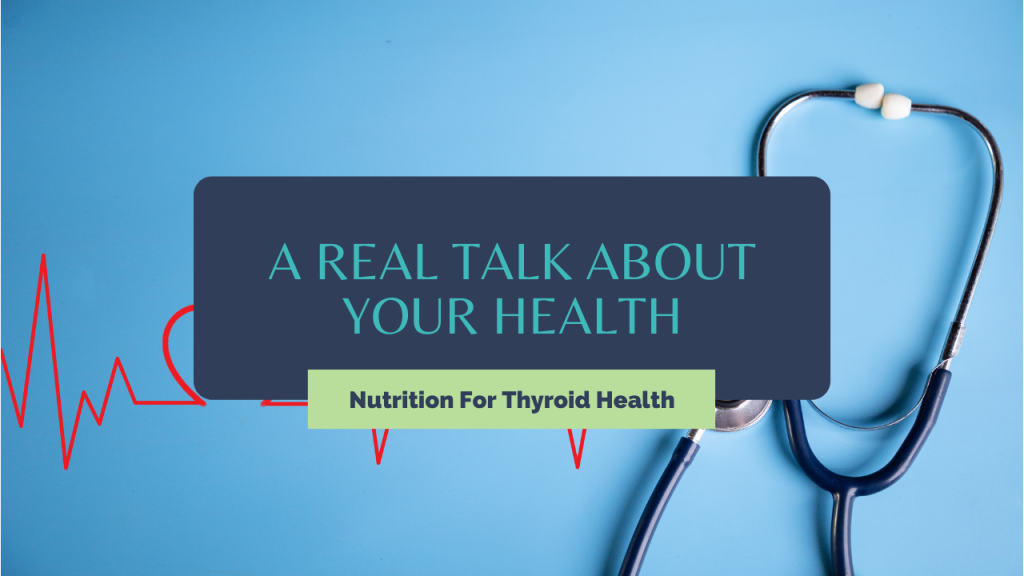 Okay, let's have a real, heart to heart talk this week. I spoke with someone the other day that had been seeking out help for her symptoms:
Anxiety: One of the big ones was anxiety,
Mental Health: Depression was another major symptom.
Gut Health: She has horrible, horrible gut health.
Pain And Fatigue: She's tired, has aches and pains and swollen joints.
Inability to Lose Weight. She can't lose weight no matter what she does.
As we talked on the phone. I gave her hope. She was excited, and then she got a migraine which stopped her in her tracks for a while and she couldn't really move forward with my 1:1 program. So, I instead offered her my All-Year Resolution Support for $47 a month, which is an amazing program, however, if you want to take your nutrition and health to the next level and do a really deep dive onto the one-on-one work we do, that's not where you're gonna get it. I'm talking about testing, vitamin and mineral assessment, etc., which will help explain why you feel the way you do.
The Client's Frustration
While I did offer her my $47/mo. program – mainly due to her hesitancy in having to see yet another practitioner – as she had seen many different practitioners for many different reasons. Over the course of 15 years, she had seen over eight different practitioners and yet to this day, she still feels like absolute garbage. She ultimately decided to sign up to my 1:1 program with me.
Here Comes the Anger
So, we worked on our first deep dive, our one-on-one to look into testing and to look into what is really going on at the root of her problems.
As part of my 1:1 program, I have a very extensive questionnaire that a client will have to go through and then we discuss all answers. After discussing them in detail, I ask more questions. I get super nosy. I dig deep! Remember when I initially said that one of her major symptoms was anxiety and poor gut health? As I write this, it just really angers me. I learned that her daily routine – you know, how people have a cup of coffee every morning? – well, she was having a cup of MiraLax every morning for the last, I don't even know how many years. I immediately raised the red flag, mind blown that no one in all of this time has ever said to her:
"Hmm, you've taken MiraLax for this long and you have anxiety, and you have really poor, shitty gut health, no pun intended…"
If you struggle to be regular, there's other things you can do than to take polyethylene glycol in a powder form every single day of your life! What are these practitioners thinking? How did it take me, the eighth practitioner to work with this person to have the light bulb go on and say:
"That's not it! That's not what you need to do! We're gonna do something different, and I can help you."
If that sounds like you, and if you're frustrated and annoyed and just frankly pissed off with the way you've been treated by other practitioners with your health, sign up for a Free Call, join my Health Reset Membership, my All-Year Resolution Membership, or join me 1:1.
I can help you; I promise!
Let's Connect!
Say goodbye to fatigue and hello to a full and vibrant life! Join me over in my Facebook group where we are talking all about how to take back control of your health!
Be sure to follow me on my Facebook, TikTok, Instagram and Pinterest for tips and tricks on how to use nutrition to live your very best life! ​