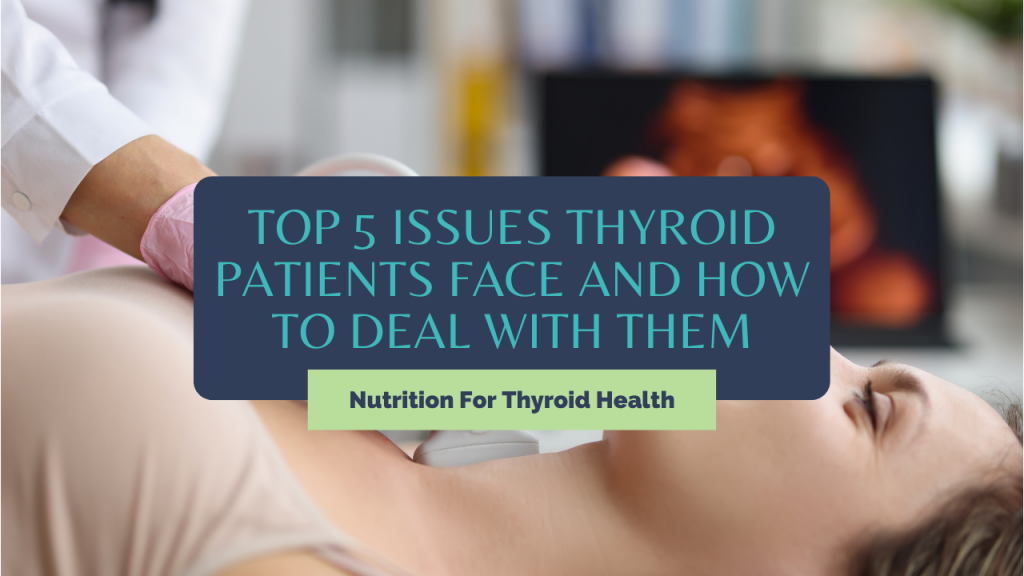 If you have been diagnosed with a thyroid condition, you are not alone. According to the American Thyroid Association, 20 million Americans have some form of thyroid disease and up to 60% of those people are unaware they have it. While every case is different, there are some common complaints among those who suffer from thyroid conditions. Here are the top 5 thyroid complaints and what you can do about them.
1) Fatigue: One of the most common complaints of those with thyroid conditions is fatigue. This fatigue can be debilitating and feel similar to pregnancy fatigue. If you are struggling with fatigue, make sure to get plenty of rest and exercise. Exercise can help increase energy levels and improve sleep quality.
2) Weight Gain: Many people with thyroid conditions struggle with weight gain or an inability to lose weight. This can be frustrating and discouraging, especially if you are eating a healthy diet and exercising regularly.
3) Poor Gut Health: People with thyroid conditions are more likely to have gut health problems, such as low acid levels, acid reflux, and difficulty absorbing nutrients. This can lead to diarrhea, constipation, and other digestive issues.
4) Depression and Anxiety: Many people with thyroid conditions experience fluctuations in mood, including depression and anxiety and many end up on the continuum of either super depressed or super anxious. There seems to be no in between stages, but people can fluctuate between one or the other, depending on the situation. You can successfully treat depression and anxiety that is related to thyroid issues one you are able to normalize your thyroid or normalize the underlying conditions and help to optimize them through nutrition, proper lifestyle management and stress management.
5) Aches and Pains: Another common complaint among those with thyroid conditions is aches and pains. This can include muscle pain, joint pain, and headaches. If you don't have a thyroid gland, you can't regulate calcium or absorb some nutrients and that is really common reason why people have a lot of the pain and suffering.
If you have been diagnosed with a thyroid condition, know that you are not alone. There are many people who share your experience and there are many resources available to help you manage your condition. If you want to learn about the ways that you can help remedy these problems, contact me and let's talk about my thyroid reset method. You can resolve all these problems in 12 weeks.
I created this membership program to help you regain your energy, lose weight and feel great. Inside the program you will work with me to set your health goals and come up with a personalized plan to achieve them. You will also connect with other people who want the same thing you do and will help you find it—the path to an amazing life. Going it alone is the number one reason people struggle on their health journey and feel depressed, moody, and exhausted.
Let's Connect!
Say goodbye to fatigue and hello to a full and vibrant life! Join me over in my Facebook group where we are talking all about how to take back control of your health!
Be sure to follow me on my Facebook, TikTok, Instagram and Pinterest for tips and tricks on how to use nutrition to live your very best life!